Community Engagement
Ryan's Reason: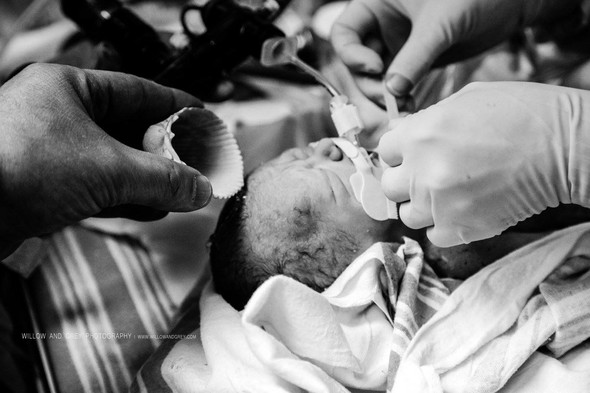 Ryan's Reason was established in 2015 in memory of Ryan Michael McGowan. During his 22 week ultrasound Ryan was diagnosed with the genetic disorder Polycystic Kidney Disease (PKD). PKD is one of the most common life threatening genetic disorders, and effects and estimated 12.5 million people worldwide. Though the disease typically presents in adults between the ages of 30-40, it can also present in childhood and even in utero. When PKD presents in utero, cysts develop on the kidneys, which become enlarged, and then hamper the growth of the babies other vital organs, such as their heart and lungs.
Generally the earlier a baby is diagnosed in-utero, the more severe their case is, and the less likely their chances are of survival. We were told not only was there a high probability that Ryan wouldn't survive, but that we may never even get to meet him, as he could die in utero.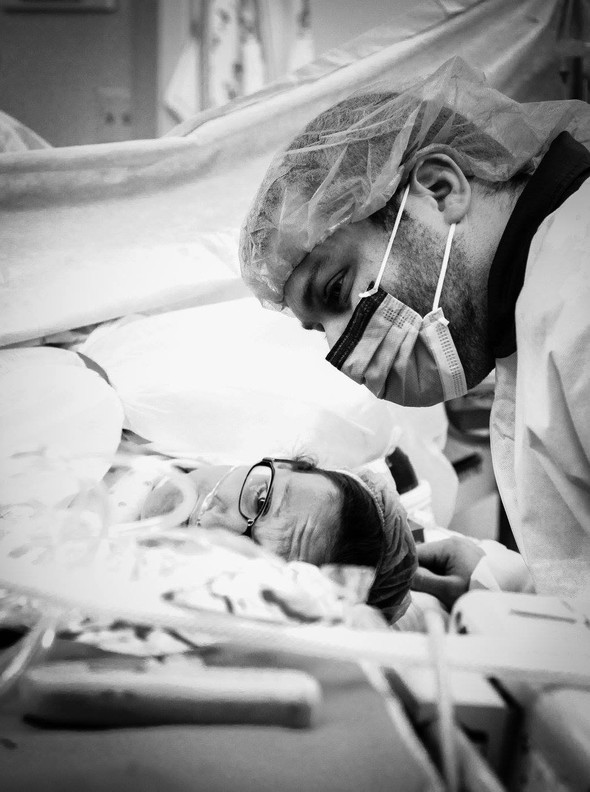 Against all odds, and being the strong little fighter that he was, Ryan made it to his scheduled C-section. He was born on December 8th 2014 at 11:14 am. Ryan was surrounded by 22 people in the delivery room who were all anxiously awaiting his arrival. The doctors immediately started to try and intubate Ryan knowing that his lungs were severely underdeveloped. We knew that there was a strong chance that he may not even live for a couple of minutes. Ryan gave out a loud cry and the next thing we knew he was intubated. He was quickly baptized right in the OR by the family's priest with his dad looking on, and then finally after 9 minutes I was able to lay my eyes on my perfect, beautiful baby boy. I reached out and took his hand and before I knew it he was rolling down the hall towards the NICU. I pleaded with my husband to go with him, I didn't have to ask him twice. I was fine I told him, go and be with him.
After my husband left the OR they had to sew me up, I remember it being the longest 30 minutes of my life. I waited so long to meet Ryan and all I wanted to do was be with him, to hold him, for as long as I could. They finally stitched me up and began rolling me on my hospital bed to the NICU. When I got there my sister, who is a nurse, was with Kyle, my husband. The look on her face said everything, it wasn't good. She told me that Ryan had less than 5% kidney function and that even though they had intubated Ryan, his lungs were leaking oxygen.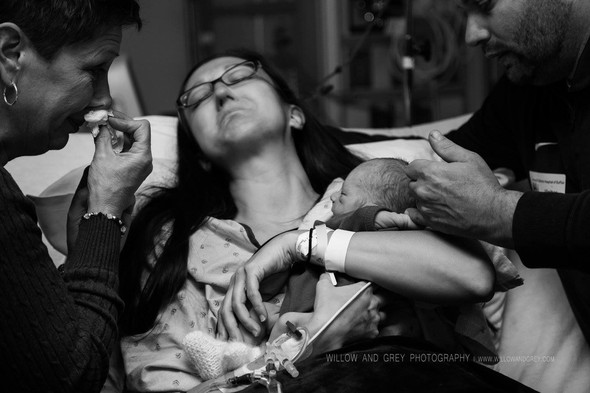 Brain damage was the next thing that crossed my mind, if our brain does not get enough oxygen it begins to die. We didn't want that for Ryan. We never wanted him to suffer, not even for a minute. Kyle and I looked at each other with tears in our eyes and then made the hardest decision of our life. We chose peace for Ryan. Ryan survived for over three hours, before passing away peacefully in my arms, surrounded by his grandparents, godparents, and proud mommy and daddy.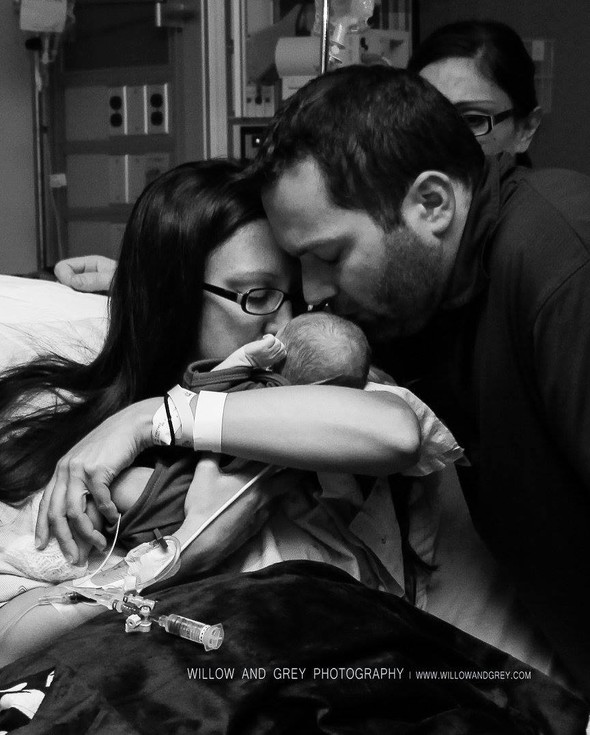 We've established Ryan's Reason for three reasons. First and foremost to honor Ryan – he was such a fighter, overcoming scares at seven and fourteen weeks during the pregnancy, and eventually being diagnosed with PKD at twenty two weeks. Spending three hours with Ryan forever changed our lives, and we hope to honor his fighting spirit and life through his foundation. Secondly, PKD has no treatment and no cure – we are trying to raise funds to support research to help those 12.5 million people affected with this disease, and to give them some hope for a treatment and a cure in the near future! Finally, Ryan's reason is a resource (financially and emotionally) for those families who have suffered the loss of a child or children. The loss of a child is an indescribable experience, which can be very isolating. We wish to help those families find peace and hope for the future, by helping them in whatever ways we possibly can.
We at G & Associates got involved in Ryan's Reason to support this amazing couple and help find a cure for this devastating disease.
To learn more and support PKD research, please visit http://www.pkdcure.org/
Photo credits to http://www.willowandgrey.com/
---
Communities of Giving Legacy Initiative (CGLI):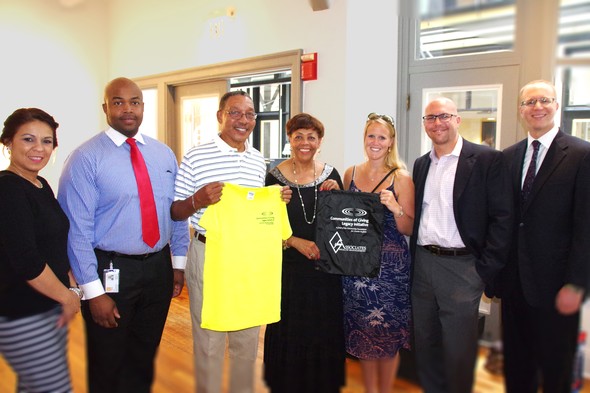 The Communities of Giving Legacy Initiative (CGLI) was established in 2008 as an identity fund of the Community Foundation for Greater Buffalo. The Council consists of civic leaders of color who recognize the importance of endowment-building as a sustainable means of inspiring philanthropy for and within communities of color.
Members all share a desire to "pay it forward" in honor of those who helped them succeed by creating a legacy of success that will encourage collective giving to support positive change in the lives of youth of color living in low-income communities.
Mission:
To increase philanthropy within and for Western New York Communities of Color. To create positive change in the lives of low-income youth of color via access to people, places, and experiences that help them achieve positive life goals.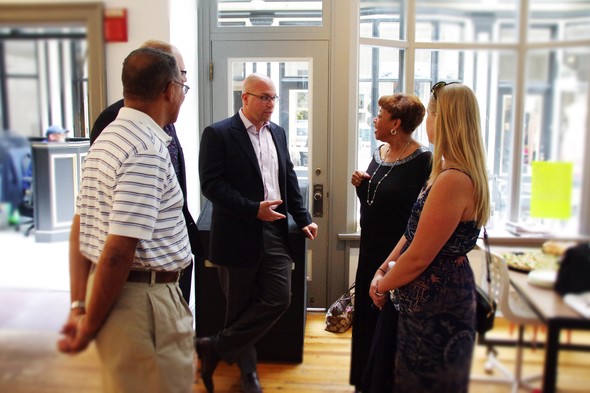 Goals:
-Provide youth with access to people, places and experiences that will help them develop and achieve positive life goals;
-Support non-profit organizations that improve quality of life for communities of color; and
-Inspire additional philanthropy within communities of color
What they do for the kids:
The Close Up Washington, D,C. experience is an eight-month journey into civic education highlighted with a trip to Washington, D.C. in late June. This experience is sponsored by the Communities of Giving Legacy Initiative® (CGLI). Close Up provides an opportunity for students to be able to engage with fellow high school peers from around the country and the world, while learning about our government and democracy during a week-long civic engagement trip.
Since 1971, the Close Up Foundation has provided exciting, hands-on programs for students and teachers in Washington, D.C. Using the city as a living classroom, students are given access to the people, processes, and places that make the nation's capital so unique. The CGLI is thrilled to offer this program to our students!
Participants in this program commit to eight months of social change. The highlight of the program is learning in the classroom. The classroom in this case is the foundation of democracy; our nation's capitol. Our youth will visit everything from the Martin Luther King, Jr. Memorial to the Smithsonian American History Museum, to the Embassy of Saudi Arabia -- and much more, all while interacting with fellow peers.
The learning experience will be one our youth will not soon forget; even when being bused from their hotel to numerous destinations, they were excited to engage in pop quizzes along the way and keen to demonstrate their newfound knowledge about the rich history of our nation.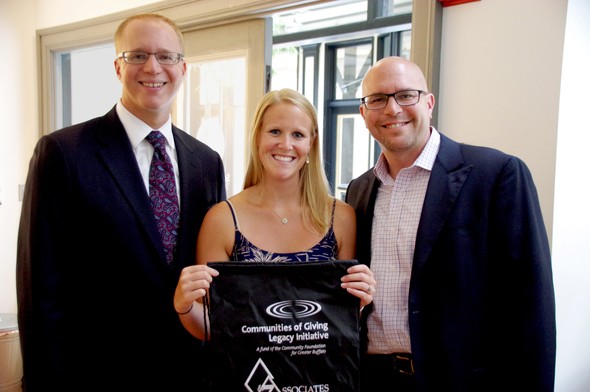 This year, G & Associates got involved by donating backpacks for the children to wear while they were in Washington, DC for the trip. We attended their final meeting before they went off to Washington, DC. It was a great piviledge, and we are grateful to have been involved. We look forward to next year!
If you would like to learn more about CGLI and the Community Foundation for Greater Buffalo, please visit http://www.cfgb.org/.
---
St. Joseph's Collegiate Institute: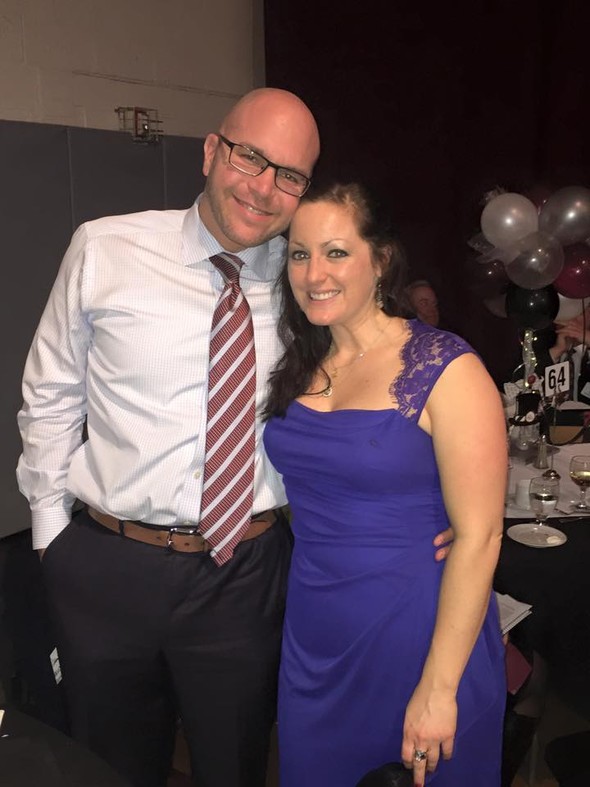 "St. Joseph's Collegiate Institute (SJCI) is a Catholic, independent college-preparatory high school educating young men of diverse backgrounds in the tradition of St. John Baptist de La Salle. Through a broad and balanced, human and Christian education, SJCI guides the development of each student's unique talents, fostering a commitment to academic excellence, service, and leadership in the global community."
Lasallian schools are Roman Catholic academic communities inspired by the vision of St. John Baptist de La Salle, and maintained through the heritage of the Brothers of the Christian Schools, a heritage marked by faith and zeal. The principal function of Lasallian schools consists of making the means of salvation available to young people. This is accomplished through quality education and witness to the Person and Message of Jesus Christ. The activities of a Lasallian school focus on growth in faith, animated by a spirit of prayer and an attentiveness to the presence of God. As a Christ-centered educational community, St. Joseph's Collegiate Institute ministers to both the educational and religious needs of high school young men by preparing them in the formation of individual responsibility, by cultivating the positive attitudes of mutual respect, compassion, interdependence, and service within the Church and the larger community.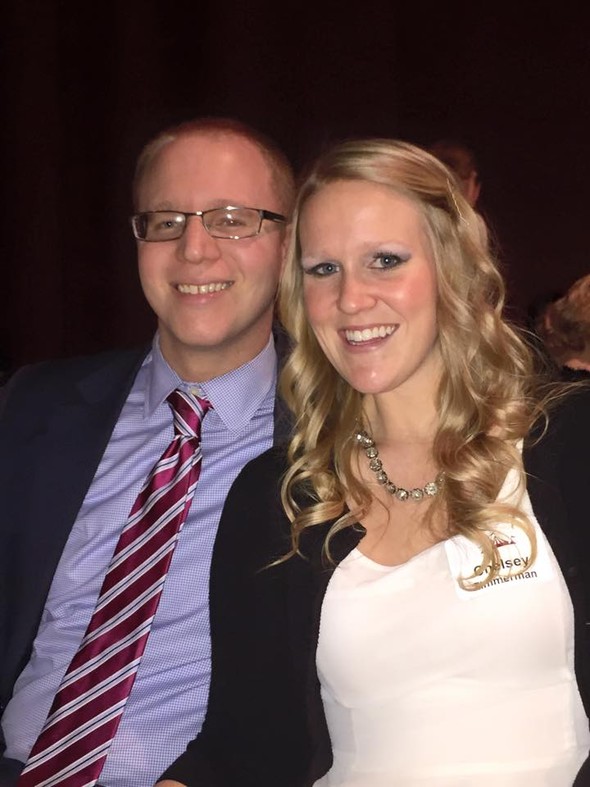 In keeping with its Lasallian mission, St. Joseph's Collegiate Institute is committed to promoting positive social relations within a diverse group of students, establishing a school environment of respectful and culturally sensitive interactions between students and between students and faculty. SJCI creates an inclusive Catholic educational program and pedagogy, fostering respect for individual, cultural and socioeconomic differences, developing commitment to social responsibility, equity, and justice. SJCI recognizes the value of diversity within its school community. Therefore, we seek to ensure the inclusion of these identities within the culture of our school as a major component in preparing our students for active and positive participation in our global world.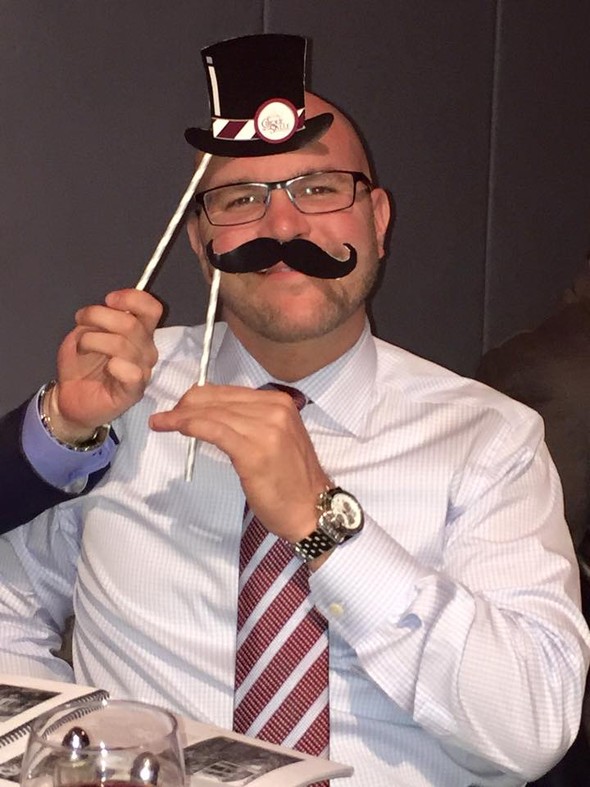 St. Joseph's Collegiate Institute is a Lasallian college-preparatory school for young men that is dedicated to responding to the needs of each student. Touching the hearts and minds of our students for lives of accomplishment and service.
Since Mike and Nick attended St. Joe's for their high school education, they enjoy giving back to their Alma mater. Every year we get involved with St. Joe's annual fund rasier, the Lasallian Gala in February. This is a night full of baskets, auctions, old friends and many laughs!
To learn more about Buffalo private schools, please visit http://www.sjci.com/